• Louise O'Gorman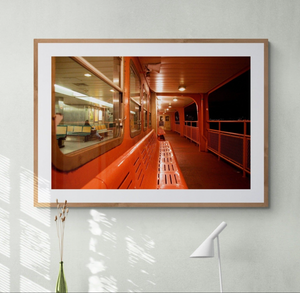 My work has been selected by
@saatchiart
for their New this week selection.
#Saatchiart
have a 1.4Million works of Art to choose from, so Its a really privilege that one of my pieces has been chosen. The image was taken while attending a
Magnum
 Photography workshop with m
Alex Webb
in New York city. The photograph was displayed with others that I shot during the workshop in the
#milkstudiosnyc
. The documentary series looked at the passengers going to and from Manhattan to staten island on the Ferry. I have made them available as limited edition prints. You can find this one and others from the series on my Saatchiart Gallery.
---
• Louise O'Gorman • Blog
Bright and vibrant Waterlilies. Something to brighten your walls.
---
• Louise O'Gorman • Animal
I've just added this one to my Snow collection..
Sheep caught in the wintery snow.   I love watching sheep and how they all follow each other. I felt sorry for these guys caught in the snow, it was a cold wintery day which always makes me want to get cosy.  
I added light layers of  paint  on top with added snow  to this painterly winter scene, finishing with a warm hue, just to take the edge off that cold!
---
• Louise O'Gorman • Blog • Ireland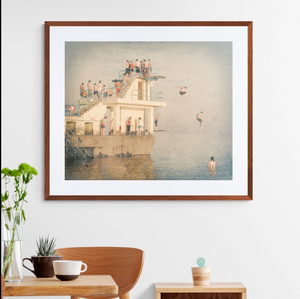 Spring Break by Louise O'Gorman is an impressive interpretation of what freedom is all about. The freedom of being young and care free comes through beautifully in the piece. All too often, images of young people enjoying themselves seems restrictive by rules and regulations. However, Spring Break allows for a different perspective. Instead of depicting a stagnant pool setting, the surrounding background is abolished. From the imagery, it is difficult to determine if the children are swimming in a pool, lake, or even the ocean and that adds to the impressionistic free expression this piece brings to light.
---
• Louise O'Gorman • Blog • Dublin • Ireland • Landscape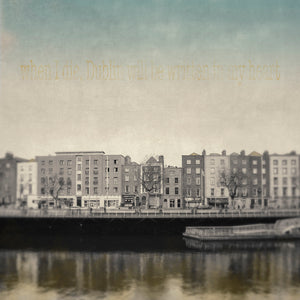 "When I die, Dublin will be written in my heart"