• Louise O'Gorman • Blog • Figurative • Literary Art
The Irish Angel - Aingeal
A tribute to all those beautiful souls who have left us. They continue to shine their light on us from above with love. 
---
• Louise O'Gorman • Blog
Bright and vibrant Waterlilies. Something to brighten your walls.
---
• Louise O'Gorman • Blog • Ireland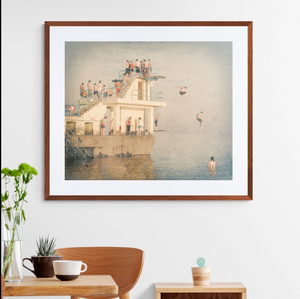 Spring Break by Louise O'Gorman is an impressive interpretation of what freedom is all about. The freedom of being young and care free comes through beautifully in the piece. All too often, images of young people enjoying themselves seems restrictive by rules and regulations. However, Spring Break allows for a different perspective. Instead of depicting a stagnant pool setting, the surrounding background is abolished. From the imagery, it is difficult to determine if the children are swimming in a pool, lake, or even the ocean and that adds to the impressionistic free expression this piece brings to light.
---
• Louise O'Gorman • Blog • Dublin • Ireland • Landscape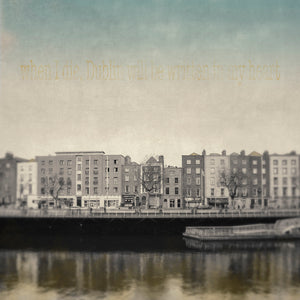 "When I die, Dublin will be written in my heart"
---
• Louise O'Gorman • Blog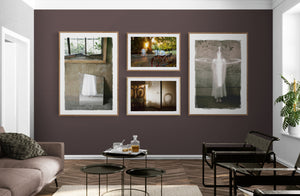 From Halloween to All saints and from Pagans to Christians, it's hard not to heed the Spooky Spirits during The Days of the Dead in October and November.  Apart from the bonfires and ghost costumes, for many cultures, these days mark the celebrations which pay respect to those who have passed.
Louise O'Gorman, a photographer from Ireland, honours one such person through a series of carefully constructed atmospheric photographs. The series pays homage to the Argentine socialite 'Camila O'Gorman'. Camila (also of Irish decent) was executed in Argentina in 1840 along with her lover (a catholic priest) while she was 8 months pregnant.
"Sharing the same family name as Camila, her tragic love story resonated with me, by placing myself in the frame, I felt a close connection to her.."
Louise serendipitously encountered the story of Camila while living in Buenos Aires. The series which places the artist herself in the frame uses techniques such as slow exposures, shadows and reflections to capture the movement of a figure passing through time. The resulting images have an ephemeral and ghostly, yet timeless quality to them.
Louise's work is collected by buyers internationally.  Museum quality prints are available through her website www.louiseogorman.art Prices start at £100